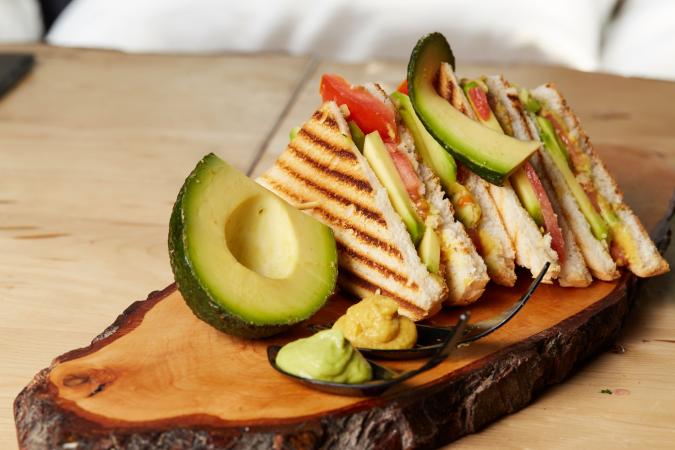 Whether you want a quick, on-the-go lunch, a light lunch, or something more involved, there are plenty of vegan meals you can enjoy. With a handful of the right recipes, you'll have a variety of lunches to keep you happily fed.
Veggie, Lettuce, and Tomato (VLT)
A good sandwich makes a perfect lunch. Try this yummy VLT, have a piece of fruit, and finish with a sweet bite, such as a vegan cookie.
Ingredients
4 tablespoons olive oil
2 quarter-inch slices eggplant
1/2 portobello mushroom, sliced into 1/4-inch slices
1/2 small zucchini, sliced into 1/4-inch slices
1/2 teaspoon sea salt
2 slices whole grain bread
1/4 avocado, mashed
1 teaspoon freshly squeezed lemon juice
2 teaspoons Dijon mustard
3 lettuce leaves
2 slices beefsteak tomato
Instructions
In a large nonstick skillet, heat two tablespoons of the olive oil over medium-high heat until it shimmers.
Add the eggplant slices and cook, turning occasionally, until browned, about five minutes.
Set the eggplant aside. Add the remaining two tablespoons of olive oil to the skillet.
Add the mushrooms and zucchini. Season with the salt. Cook, stirring occasionally until the vegetables are browned, about five minutes.
Toast your bread.
In a small bowl, mash the avocado with the lemon juice. Spread on one slice of toast.
Spread the Dijon mustard on the other slice of toast.
Top one of the toast slices with the cooked vegetables and then add the tomato and lettuce. Top with the second piece of toast.
Other Vegan Lunches
Try these other vegan foods for a delicious lunch.
Salads
Salads are always good for a light lunch. If you're on the go, carry the dressing and the salad separate and add the dressing to the salad just before serving.
Sandwiches
Make a vegan bacon-lettuce and tomato (BLT) with some homemade vegan bacon.
If you love nut butter, try a sandwich made with homemade nut butter and jam.
Add homemade hummus and veggies to a pita pocket for a tasty lunch.
Soups
Soup works well for lunch because it reheats easily on the stovetop or in the microwave.
If you've got some time to cook on the weekend, enjoy this vegan French onion soup.
The great thing about vegetable soups (along with their delicious flavor) is you can make big batches, freeze them in single servings, and pull one out of the freezer every time you need a quick meal.
Replace the skim milk with a non-dairy milk and the chicken broth with vegetable broth, and this corn chowder recipe makes a great lunch.
Other Lunch Recipes
Whether you want a quick lunch you can whip up at the last minute or a more involved lunch that requires some cooking time, these are all excellent choices.
Sides
Having a few recipes for sides allows you to add diversity to your lunches.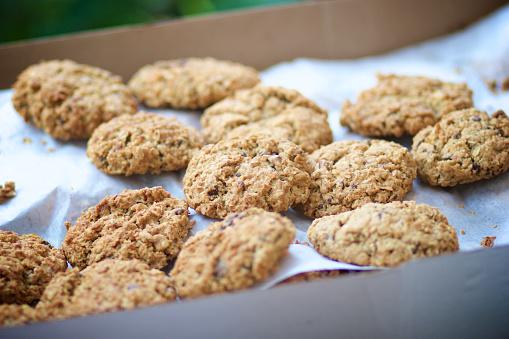 Desserts
It's always nice to finish your lunch with something sweet.
Lunch, Vegan Style
There's no limitation for the lunches you can enjoy. Whether you're eating leftovers from last night's dinner or enjoying a sandwich, have a nutritious lunch to keep you fueled throughout the day.